Hi there Flame Surfers! And welcome to spring 2011! We are so excited to be hosting our first Bead Challenge for Beads of Courage on April 16th at CBS in City of Orange! 
It is all coming together, but we still need help from YOU! We could still use volunteers for helping with welcoming guests, guiding guests, helping with the "Sponsor a Bead" and bracelet making tables, the boutique and raffle. We are only asking for 2 hour increments Help out for 2 hours or all 6! The event takes place from 10 am to 4 pm. We will have torches going all day long! If you would like to torch, we also need a couple more folks to make beads. Email me to be added to our volunteer list!
judy@jujeebeads.com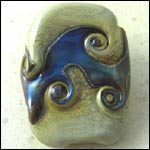 The boutique will feature glass art and jewelry with 50% of sales going to BOC. Anyone who volunteers is welcome to put items in the boutique. If you are volunteering and would like to put a few items in the boutique, please email me asap and I will send you an inventory form.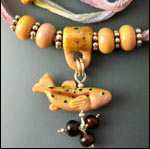 We also need raffle prize donations and we are sweetening the deal! The "Chinese" style raffle allows you to purchase tickets and drop them into bags associated with a raffle item. At the conclusion of the day, a ticket will be drawn from each bag and that ticket holder wins that prize. Winner does not need to be present. In addition, we will tally up the total number of tickets for each item and the top 3 with the most tickets will win a cash prize! First place, $100, second place $50 and third place $25. Cash prizes are provided by SoCal Flame Surfers.
Winners will have the choice of keeping the cash prize or donating the prize to BOC in their name.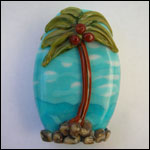 Raffle donations needed must include glass beads, like focal beads, jewelry, beaded items like pens, letter openers, etc and sculptural.  If you would like to donate an item, please contact me at judy@jujeebeads.com ASAP!! We need these by April 14th at the latest.
We really hope to see you there, whether you are helping out or just showing your support to Beads of Courage. Bring your family and friends! The event is free and will have plenty to entertain everyone! Food will be available for purchase.

April is a very busy month. In addition to our Beads of Courage fund raiser, the Las Vegas Glass Craft Expo is this weekend and the Bead Society of Orange County will hold their annual Art of Adorning Bead Bazaar on April 23rd from 10 to 4 pm at the Bowers Museum.
I will write more in May and update everyone on our wonderful meeting we had last month at The Glass Studio